Blocked Drain Torbay Services
Here we'll take a more in depth look at some of the services we provide. And the equipment used to provide those services. Firstly drain care is more than just unblocking drains. In fact regular blocked drains and even other factors even harder to notice can even be signs of more serious drain issues. Drain Care 24/7 Torquay is here to solve all of your drain issues 24/7 356 days of the year. Whether at home or at your place of work we'll be on hand and just a phone call away.
Here's a list of just some of the services we're able to provide all across the Torquay area;
Commercial & Domestic Drain Blockages
High Pressure Water Jetting
Fast Response Times
Blocked Manholes
Sewage Blocked
Blocked Toilets
Tree Root Removal
CCTV Drain Surveys
Blocked Sinks
Emergency Drain Unblocking
Drain Repair, Replacement, Installation
Gutter Cleaning
No Call Out Fees
24/7 Service
Much More…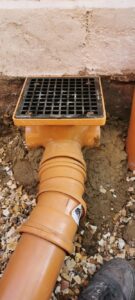 If you still can't see the service you're after. Or perhaps you're not sure what service you need. Don't fret, just give us a call and one of our experienced, friendly team members will guide you in the right direction. Remember we don't charge call out fees and because we're 24/7 even if you don't need one of our drain technicians out to you right away we'll always be able to book you in. And come out to you at a time and date to suit you. Don't leave your drain issues longer than they need to be left. Call the professionals today and let Drain Care 24/7 in Torbay take care of your drains.
Quality Services, Unlimited Capabilities
With high pressure water jetting and CCTV drain survey capabilities to name a few it's no wonder homes and businesses in the Torquay are are turning to drain care 24/7 Torquay to take care of any drain issues they might be experiencing.
Blocked Drain Torbay, Torquay, unblocking drains, rodding, CCTV drain surveys, Drain relining, drain repairs, blocked toilet, blocked shower, blocked sink, water main repairs, burst water main, blocked drains
—
OTHER SERVICES
blocked kitchen sink, water pipe blockage removal, unblocking sink, unblock kitchen sink, blocked bathroom sink, slow draining sink, unblocking bathroom sink, drain blockage near me, blocked manhole, blocked drain repair, clear blocked sink, blocked bathroom drain, drains unblocked near me, kitchen drain blocked, sewage blockage removal, cleaning blocked drains, Rodding, Drain Relining, Drain Repairs, Track and Trace, Tree Root Removal,  Manhole Repairs, Macerator & Saniflo Repairs & Replacement, blocked drains fixed today, unblock pipes, emergency plumber blocked toilet, main drain blocked, plumber for clogged drain, unblock drainage, drain blockage plumber, clogged drain company near me, blocked drain services near me, best blocked drain company, plumber for blocked toilet near me, blocked sink plumber, toilet unblocking service, toilet and sink blocked, clogged drain near me, drain unblocking company, unblock drains today, emergency drain unblocking near me, blocked drain specialist near me, blocked drain company near me, drain unblocking company,
plumber to unblock drain, plumber to clear blocked drains, sewer blockage clearing near me,  sewer blockage plumber, block drainage near me, unblock drain services, local drain unblocking services, unblock manhole, sewage blockage services, drainage block removal near me,
local toilet unblockers, blocked sewer plumber, unblock drain company, blocked drain emergency call out, emergency clogged drain, plumber for clogged sink, Torbay