About Torbay Drains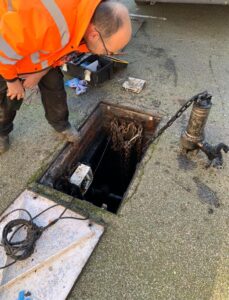 This page will allow us to tell you about exciting developments and allow you to see and read about how we do things differently to other drains services in the area. We're a father and son team, local and experienced. We have over 25 years. Not to mention all of the tools and skills to make any drain issue a thing of the past. Furthermore, we're open 24/7 which means even if you have an emergency at the most inconvenient time we can still come to your home or place of work and sort it out for you.
Call on us anytime for any drainage issue you are or suspect you might be suffering from. Our team will be with you every step of the way. Not to mention our amazing customer service and after care. We'll give you a price over the phone for the services we think best suit your needs and problems. However if we're not sure we'll always give you a rundown of what services may be used to get rid of your drain issue.
Blocked drain? Friendly Team, Professional Service
What ever the job, no matter the size. We'll take it on and let you get to more important matters while your friendly neighborhood drains service takes care of the mess often caused by drain issues. Our high pressure water jetters will slice through even the most stubborn of blockages. The CCTV drains survey we're able to provide can give real insight as to whether your drain issues are a little more serious than just a blocked drain.
Furthermore our professional team will help you every step of the way in ensuring clear working drains no matter what the problem is. Whether emergency or everyday drain issue we've got you covered. 24/7 drain care if and when you need it right to your doorstep or place of work. Call today!
Torbay's top blocked drain specialists. Helping with a blocked drain near me, blocked toilet, blocked toilet or a We can unblock drains inside and outside. Expert drainage engineers unblocking all day long!