Blocked Drain Torquay, Torbay, Paignton
UNBLOCKING YOUR DRAINS FAST
Covering all of Torbay, Torquay, Paignton, Brixham, Dartmouth, Kingsbridge, Salcombe, Totnes, South Brent, Buckfast, Newton Abbot and Teignmouth
When searching for local, reliable 24/7 drain specialists (drainage plumber) in the Torquay area look no further than blocked drain Torquay. With no call out fees and unbelievably fast response rates in emergency blocked drain situations. There's only one place you should turn when you need professional drains services in the Torquay area. Blocked drain Torquay is local and competitive on price. Our services are available across all Torquay areas.
Here's a brief list of just some of the services we provide all across the Torquay area 24/7 365 days a year;
Commercial & Domestic Drain Blockages
High Pressure Water Jetting
Fast Response Times
Blocked Manholes
Sewage Blocked
Blocked Toilets
Tree Root Removal
CCTV Drain Surveys
Blocked Sinks
Emergency Drain Unblocking
Drain Repair, Replacement, Installation
Gutter Cleaning
No Call Out Fees
24/7 Service
Much More…
If you don't see the service you're looking for listed above then why not head on over to our services page. There you'll find loads of information about the services we provide 24/7. Plus you'll learn about the tools we use to unblock and solve all of the drain issues we're confronted with. If you need a drainage plumber look no further.
Blocked Drain Torquay Commercial & Residential Drain Solutions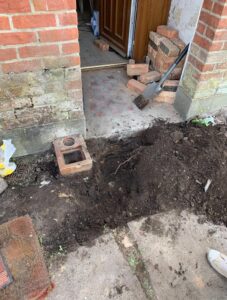 When you need drain care in the Torquay area. A service that can look after your drains 24/7 365 days of the year and doesn't charge call out fees. Look no further than blocked drain Torquay to  provide you with the very best in both commercial and residential drain care services. With over 25 years of experience and the correct tools to solve any drain problem you might be faced with. Blocked drain Torquay work hard 24/7 to ensure you always have someone to call when you're having trouble with your drains.
No matter whether you're at home or at your place of work. If you've got a drain issue we'd like to help you get rid of it. Call our team today to discuss all the fantastic services we can provide for you and your drains. We're competitively priced and can be with you in absolutely no time at all. With both emergency and everyday drain services from drain unblocking to relining of drains and tree root removal it's really never been easier to get hold of professional drain services in the Torquay area.
Call now and find out why homes and businesses in the Torquay and surrounding areas call blocked drain Torquay when they're experiencing drain issues. Any drain issue regardless of time, size, or date. We've got the service to fix it and we very much think you'll like our competitive rates and lack of call out fees. Quick response emergency and everyday drain care from your local drain care specialists in Torquay!
High Pressure Water Jetting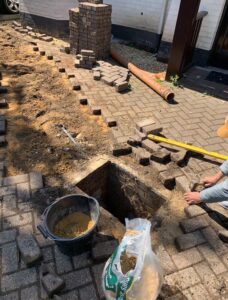 When you need a drainage service that is a professional one as a pose to just a plumber. A drainage service that provides professional blocked and other drain issue services. 24/7 365 days of the year. At competitive rates with no call out fees. Whether blocked drains or you require your whole system to be re lined. We've got the service you need and we can provide you with it as soon as today! Usually our fast response team is out to your home or place of work within one hour.
That makes us a lot more reliable than other services who might ask you to wait hours or even days to be seen. Here at blocked drain Torquay we recognize the urgency in getting drain issues solved as soon as possible. As we know that leaving even a blocked drain for too long could cause a lot more expensive and complex issues to be fixed. Such as collapsed drains etc. No matter how much you don't want to pay to get rid of your blocked drains you'll always be avoiding a much larger bill by getting them sorted before they cause greater issues.
We don't wait around and why should you? Within one hour from your initial phone call and one of our experienced drain specialists could be with you sorting your drain issues one by one and making them a thing of the past. Call us today and find out for yourself why so many homes and businesses in the Torquay area are swithc9ing their drain care providers to blocked drain Torquay today!
Blocked Drain Torquay, Experienced Drain Specialists
When you're looking for a specialist outfit. A drains service that covers all bases local to you and with no call out fees. We're fast to react and with our experienced team clear drains are always just a phone call away. Whether at your home or place of work we've got you covered 24/7 365 days of the year. We don't just unblock drains either our specialist equipment and professional drain experts can deal with any and all drain issues that present themselves. Competitive on price but first to react. Call us today and speak to one of the team about how we can make you drain issues disappear for good!
Our drainage engineers don't just unclog blocked drains toilets. We provide CCTV drain surveys which can identify any leaks or cracked pipes avoiding the need for expensive repair work. We can also help with homebuyers surveys.
Often we use our high pressure jetting equipment to blitz difficult to clear blockages, sometimes we need to dig a small area to access pipework, but this is usually on rare occasions.
Sewage is unpleasant so we don't want you to be in a state of distress for long, so can come to your property the same day, and even within 20 minutes of your call if we are not already on a job.
Services: Blocked Drain Torbay, Torquay, unblocking drains, rodding, CCTV drain surveys, Drain relining, drain repairs, blocked toilet, blocked shower, blocked sink, water main repairs, burst water main, blocked drains